Profile of Merlina Li: Head of Partnerships at Triv
June 9, 2018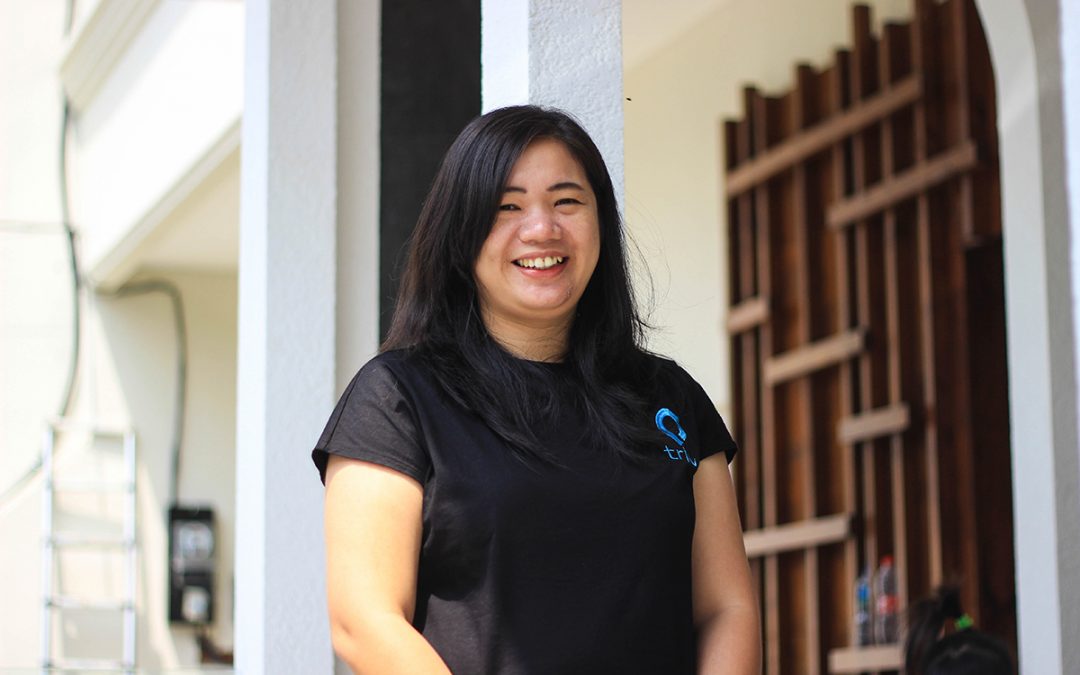 Actually, that's a bit of a wild ride. I've been interested in technology since college. I majored in computer science because I wanted to play games (laughs). That's the only reason why I got to technology, but then like I fell in love with it.


Tell us a bit about yourself.
I'm Merlina Li and I'm a founding member of the IBN. The reason why we founded IBN is because we want to educate Indonesia on what blockchain is, and to eliminate scam projects from this industry, making it as positive as possible. I am also the Head of Partnership at Triv, the second-biggest cryptocurrency exchange in Indonesia.
How did you get to where you are today?
Actually, that's a bit of a wild ride. I've been interested in technology since college. I majored in computer science because I wanted to play games (laughs). That's the only reason why I got to technology, but then like I fell in love with it. It isn't just about playing games; it's about believing in the system, running the system, making the system more efficient without having to depend on a single identity. From there, I worked as a business analyst for Asia Pulp & Paper for five years. It was quite a good journey because I learned a lot of things about the industry, especially how the manufacturing and supply chain industries works. It really enhanced my current experience in blockchain.
Afterwards I worked for GO-JEK as the IT project manager for the core background team. In GO-JEK, they wanted to develop more females in the engineering side, because when I joined them, there were no female developers or female project managers in the core background team. So GO-JEK wanted to give more chances for women to perform in the engineering side.
GO-JEK was a pretty nice experience, but after awhile I felt that I should go deeper into blockchain. Because if I only stayed on one side, then I wouldn't be able to see the whole side of the blockchain industry. I saw how blockchain is able to make people's lives better, making things much more positive. That's how I got into this industry.
What was it like being one of the first female project managers on the core team at GO-JEK?
Some of the guys really appreciated me, but some didn't give appreciative looks because they thought females did not belong in the engineering side and aren't able to work as developers. People really underestimate females in the technology industry. For example, if they know that you're female, they say it's not your field and it's not what you should do. According to them, a female's role is to be a housewife – cooking, cleaning the laundry, going to the salon, and putting makeup on. While there are some male counterparts that really appreciate females in this industry, some only think of females as the sidekick. That's the bias we want to eliminate.
What advantages do females have in engineering?
Females tend to have more empathy, so we think more about the user side. We have empathy and also conscience, so we think more about how people are using our applications, how they navigate, how they run it, and whether its smooth or not. And the cost — I think females are more cost-efficient than our male counterparts. Therefore, I think both genders have to work side by side instead of mocking or putting down each other.
How did you overcome the stereotypes and expectations you encountered as a female in the technology industry?
In the blockchain industry, which is quite new, sometimes we try to keep our identity hidden. We want to know what people's true opinions are, without gender bias. 80% of people in Telegram groups still call me a bro; I tell them that I'm a female, I'm not a bro! I think that blockchain is female-dominated right now. But some of the identities are anonymous, so some of the guys who work in blockchain are giving females a chance to prove themselves – wittingly or unwittingly. Most of the "blockchain bros" are much more appreciative of females in the industry compared to other technology "bros" — that's what I feel in this industry. They're more willing to give females a chance to perform.
What I'm trying to do is prove that I'm able to perform. Actually some of the "bros" still perpetuate the stereotype that females are not worthy to be in technology, but we are able to prove otherwise. That's how we gain respect in this industry.
How conducive is the Indonesian market for blockchain?
I think Indonesia is a good place for blockchain to thrive. We are a big island country where not everything is connected yet, so there are a lot of things that could be interconnected in the future compared to other mature countries. Actually, some Indonesian people are more open-minded to receive new technology, so I think blockchain could develop in a way that will help them more.
Do you have any role models that you look up to?
My role model, I would say, would be my mom. Every woman is like a wonder woman — they can have a job, they can be entrepreneurs, and also have a family and kids. I think every woman in every stage deserves respect, whether they are a housewife or a career woman. I think every woman deserves respect.
How can we make sure more women are being more pulled into the blockchain community? How do we encourage more women to take that risk, take that jump, and go forward?
They could start through cryptocurrency trading — that's the easiest way right now. Through this, they can see how the technology works and see which part of blockchain they want to contribute to. In cryptocurrency, females can jump in right away, and then start to learn step-by-step about the technology, about how the fundamentals work. I think what they need to be in the blockchain industry is open-mindedness. Because if they're not open-minded, then it's going to be hard to start in any industry.
The best tip I can give is keep trying to be persistent in this industry, keep their determination strong, and just keep going forward. If this is what you really want, you need to believe in yourself, and find people in the right tune with you. If people criticize you, just leave them behind and move forward with the positive ones. If you really believe that blockchain will be able to change people's lives in the long term and not only in the short term, then that's how you're going to survive. Because you're becoming persistent in what you believe in.
Writer: Meredith Peng
Source: http://angin.id/2018/06/08/merlina-li/