Triv Workshop di Binus University Berlangsung Sukses.
June 6, 2018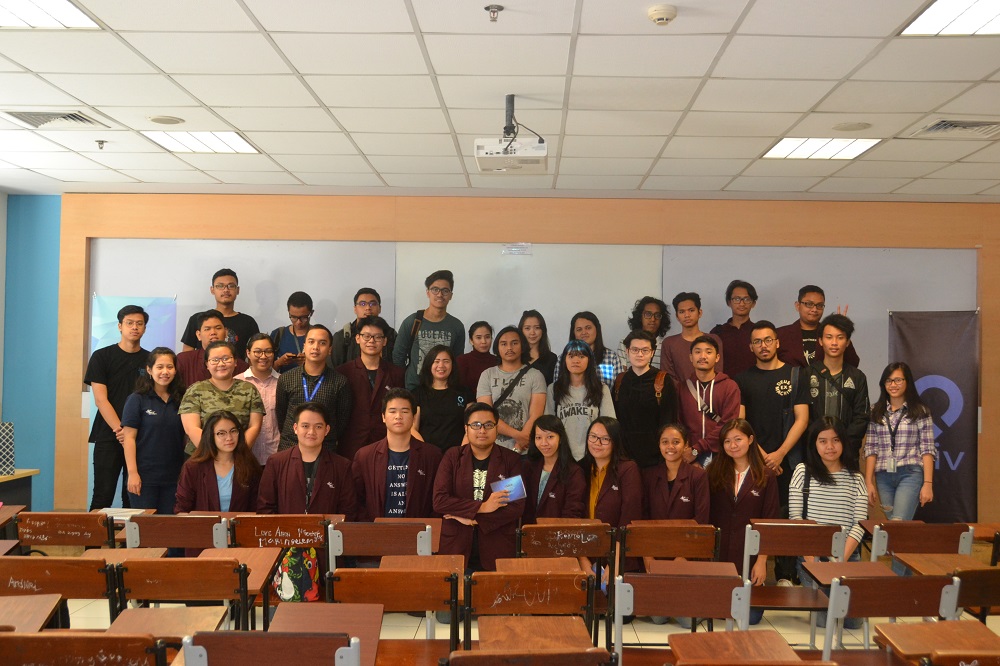 Pada Senin, 4 Juni 2018 lalu, Triv bekerjasama dengan ISACA Student Group Binus University menyelenggarakan workshop singkat bertajuk "Make Your Digital Assets with Cryptocurrency". Acara yang berlokasi di Room 246 Anggrek Campus, Binus University ini, dibawakan oleh Limerlina, B.Sc, M.B.A, Head of Partnership and Marketing Triv. Di hadapan puluhan peserta yang sangat antusias, Limerlina memaparkan keandalan teknologi blockchain yang merupakan asas dari bitcoin dan ribuan cryptocurrency lainnya.
Ia menjelaskan bahwa teknologi blockchain tak hanya membuat cryptocurrency, tetapi pula bentuk kebutuhan digital lainnya, seperti pengamanan data, komunikasi perdagangan, hingga manajemen suplai barang. Dengan blockchain, maka akan dicapai efisiensi yang lebih besar daripada menggunakan sistem tradisional sebelumnya.